Maintain Your Tires
It seems innocuous, but a tire rotation is one of the most essential actions performed during routine automotive maintenance. Improper or lack of tire rotations can lead to uneven wear, cupping of the tires, and even blowouts if a particular tire is close to expiring. All of these concerns become inconsequential when you request a Ford tire rotation appointment in KY with our Ford service center. Mike Castrucci Ford of Alexandria is your go-to source for comprehensive maintenance, and our expert service staff will ensure every visit is for your benefit. Many of our service specials - such as The Works® package - include a complete tire rotation, and our service advisors will keep you informed about the next steps should a tire be nearing a need for a replacement. Learn more about the benefits of rotating your tires and contact us with any questions!

Why Rotate Your Tires?
Even tread wear leads to better grip on virtually all road surfaces. The consistent traction will provide better cornering, braking, and make your vehicle generally safer on the road following a Ford tire rotation appointment in KY.
If your Ford or any other vehicle is equipped with an all-wheel-drive or 4x4 drivetrain, proper wear of all four tires produces a smoother driving experience, with less pressure on the hardworking powertrains.
Schedule A Ford Tire Rotation
Tire rotations are often on the same schedule as your oil changes, meaning once every 5,000 miles. Upon booking a Ford tire rotation appointment in KY with our service center, we can tell you more about the different Ford tire rotation prices and specials, tire rotation patterns for different drivetrains, and answer any other questions you may have about the process. If your Ford or any other model is beginning to show signs of improper grip when you're behind the wheel, it might be time for a tire rotation or perhaps even new tires. Schedule a KY Ford tire rotation appointment with us today, and we'll get you safely back on the road!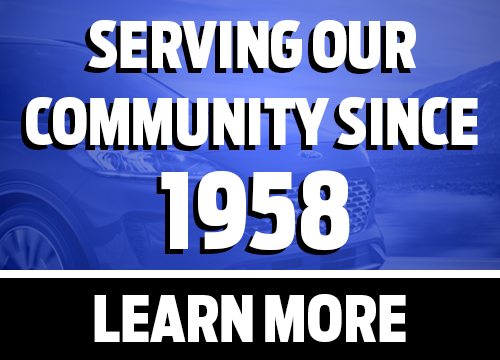 Hours
Monday

9am-6pm

Tuesday

9am-6pm

Wednesday

9am-6pm

Thursday

9am-6pm

Friday

9am-6pm

Saturday

9am-6pm

Sunday

11am-5pm
Contact Mike Castrucci Ford of Alexandria
* Indicates a required field